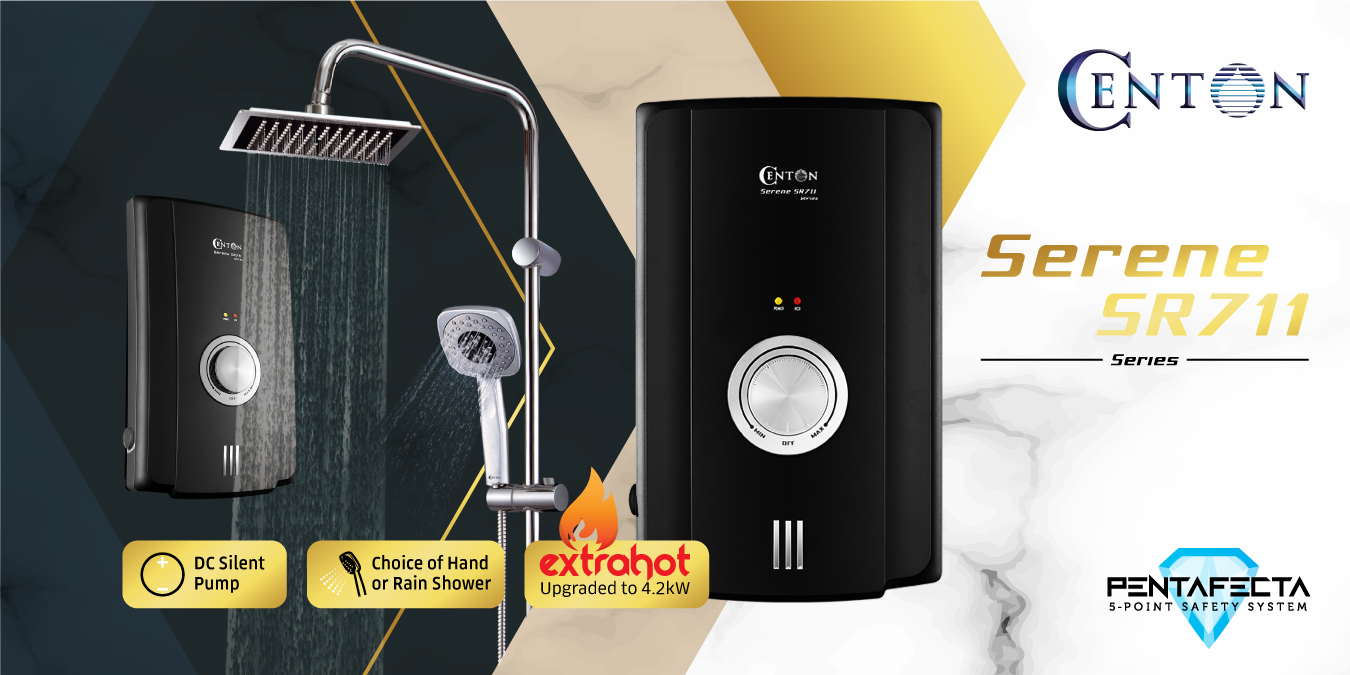 The elegant instant water heater with a unique watch index designed chrome temperature knob, powered ny a built-in booster pump to deliver to you 4.5 times stronger hot shower water flow. And that's how self-confidence is boosted in the shower.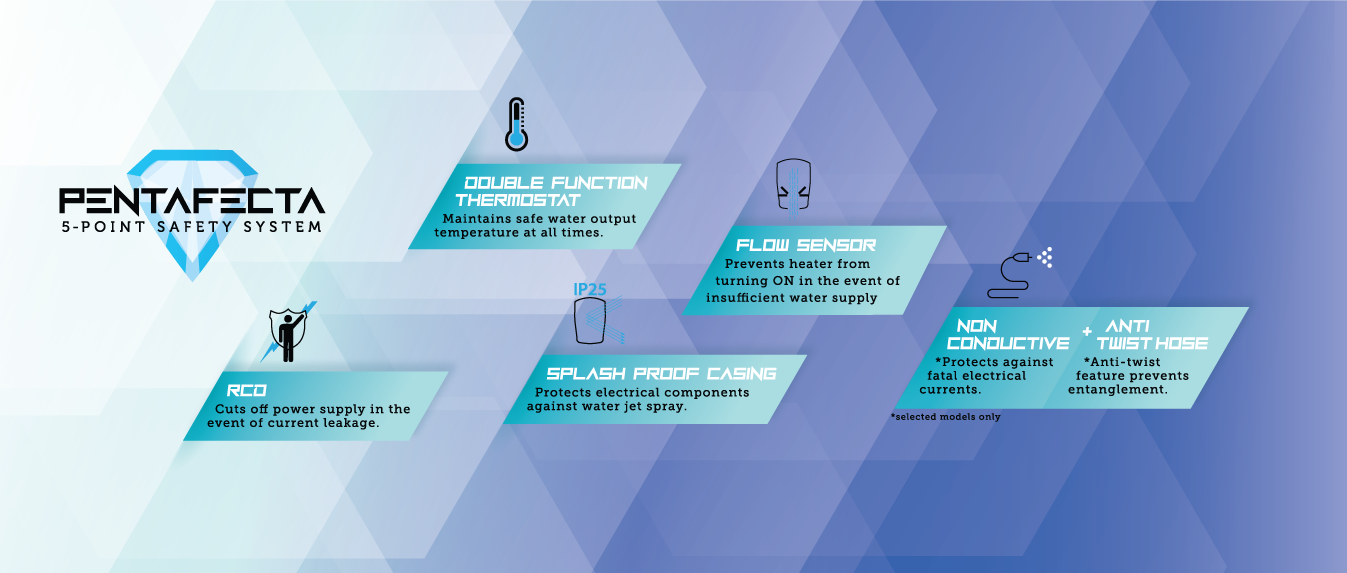 Shower Hand Set selection allows users to select preferred shower spray pattern for optimum shower sensation.
Boosting shower water flow as much as 4.5 times for bathrooms that do not have enough water pressure.
Allows users to make fine power adjustment to produce desired shower temperature.
Protection against water jet spray from all possible directions.
Life-saving device which cuts off power supply in the event of current leakage, protecting users from getting electric shock.
Protects internal electrical circuit from electrical surges and voltage spikes, including those caused by lightning.
Cuts off power supply in the event where water flow is less than the rated flow that might result in internal overheating.
Additional manual reset function in the event of abnormal temperature rise, protecting users from the risk of scalding.
Advanced heating technology providing users with instant hot shower water flow, with a guaranteed 5-year warranty.
Tankless instantaneous water heater technology provides on-demand constant supply of hot water instantly without the need of waiting.
Switch on both the water supply and water heater in just a tap, with the flow rate preset to your previous usage. No knob turning needed.
SHOWER HAND SET | BE IN CONTROL
KINGSTON SERIES comes with a set of Aqualani 5-Spray Hand Set, to deliver to you adjustable spray heights, directions, modes and functions.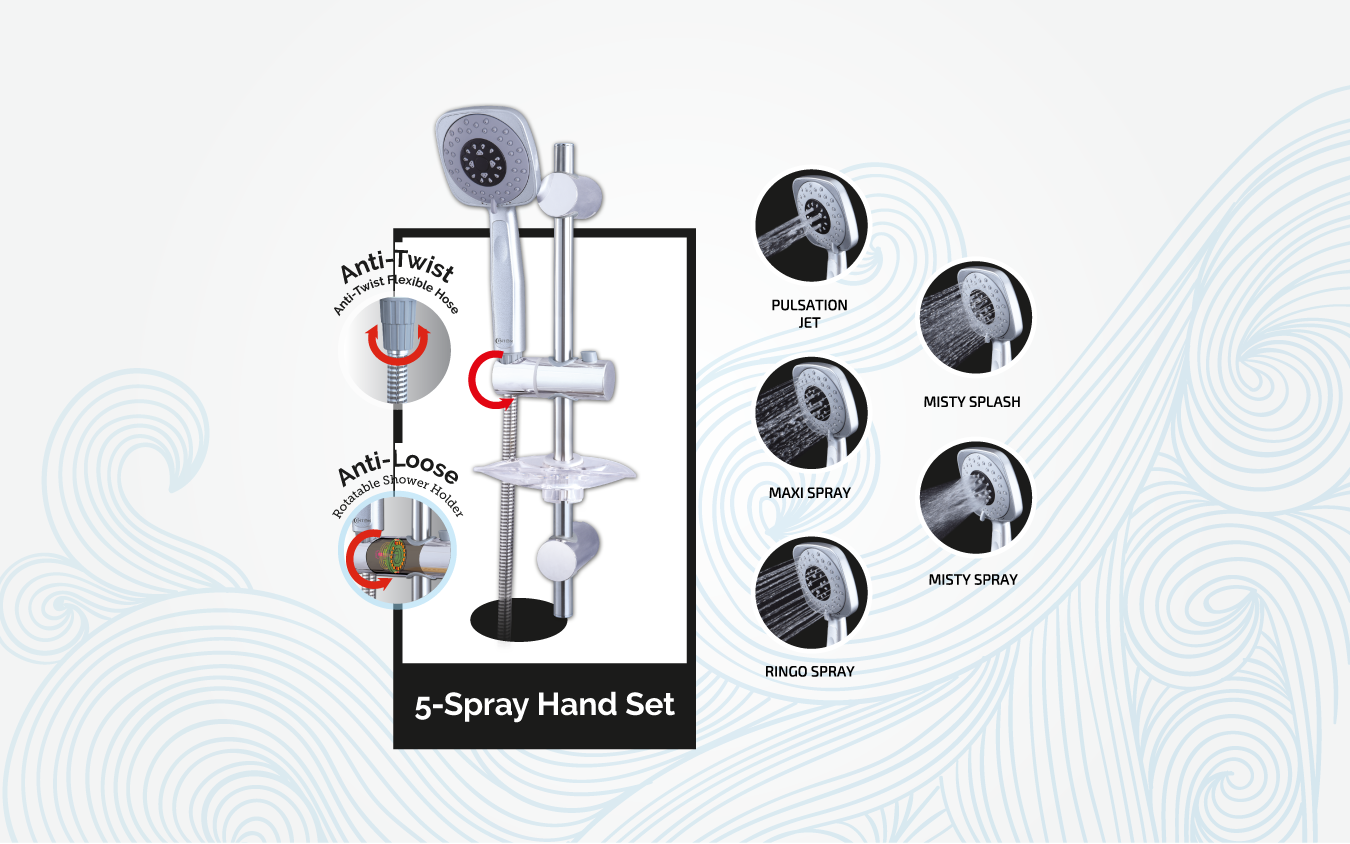 OR
Optionally, choose to upgrade to the Rain Shower Set for a more luxurious shower experience!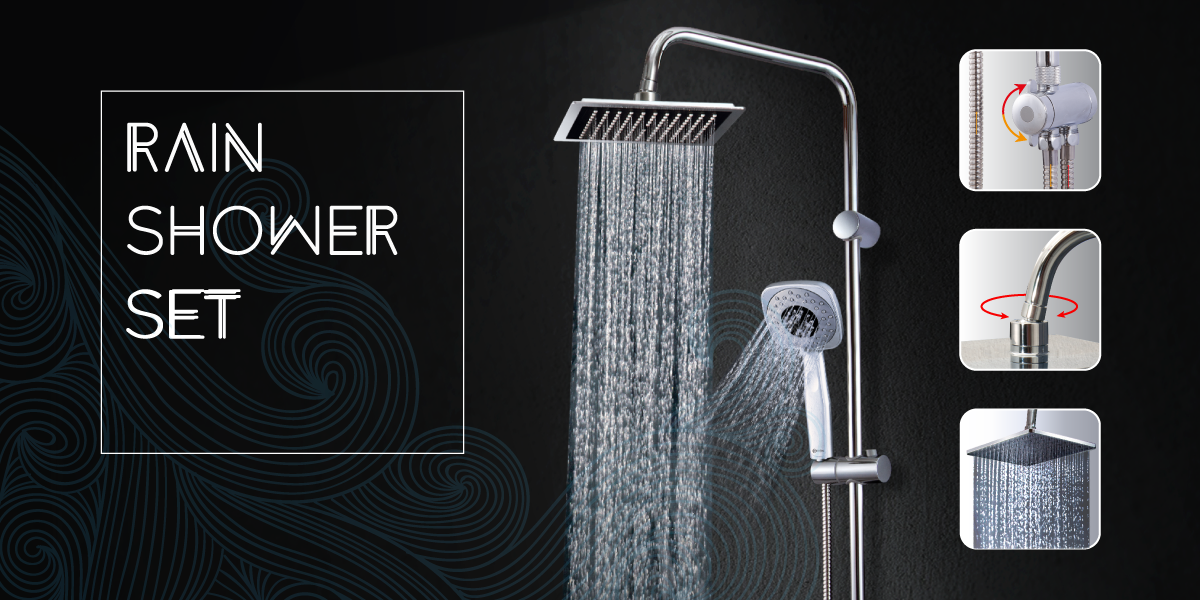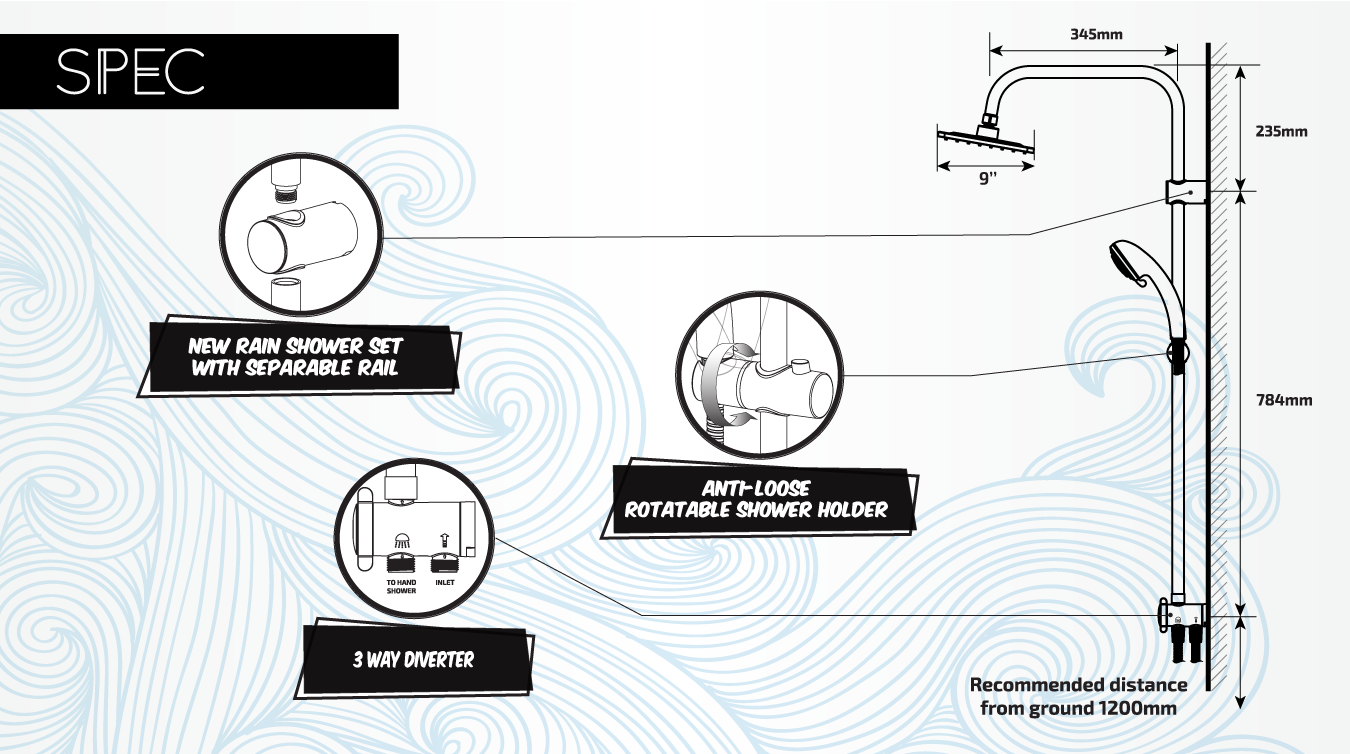 Heater Electrical Rating

4.2kW, 220V – 240Vac, 50/60Hz

Minimum Water Flow Rate

2 litre / min

Maximum Water Pressure

0.38Mpa (3.8bar / 55psi)

Water Temperature Contro
Electronic Control
Water Connection

15mm dia. (1/2″ BSP)

Dimensions
239mm x 392mm x 99mm (H)
Weight
No Pump : 1.7kgs
DC Pump : 2.0kgs